Age groups: Children and Teenagers
At ECS we organise residential English Language and activity summer programmes for three different age groups:
7 - 11 year olds
11 - 14 year olds
14 - 17 year olds
Scroll down to view a video for each age group.
Each age group has its own accommodation, lessons and activity programme on the same campus.
In this way we are able to provide best for the needs of each age group while allowing older and younger children to attend the same camp together.
For details of the programme for each age group please see below.
7 - 11 year olds
The aim of this course is to create a warm, fully supervised environment in which young children will feel safe and secure enjoying a happy, healthy holiday learning English.
Accommodation is in the main school building called The Mansion. Children sleep in small dormitory-style bedrooms, four to a room. They receive round-the-clock care from our houseparent and her helpers, with one adult for four children.
English Lessons are taught by experienced primary teachers through art, crafts, songs, games, stories and drama, combining language-learning with general educational development.
Sports, social activities and excursions are arranged suitable for the age group. The campus offers space and freedom for play and there are swings, slides and a tree house area where children can relax safely during free time.
You can find a sample programme here
You can watch a video about our summer camp for 7 - 11 year olds below: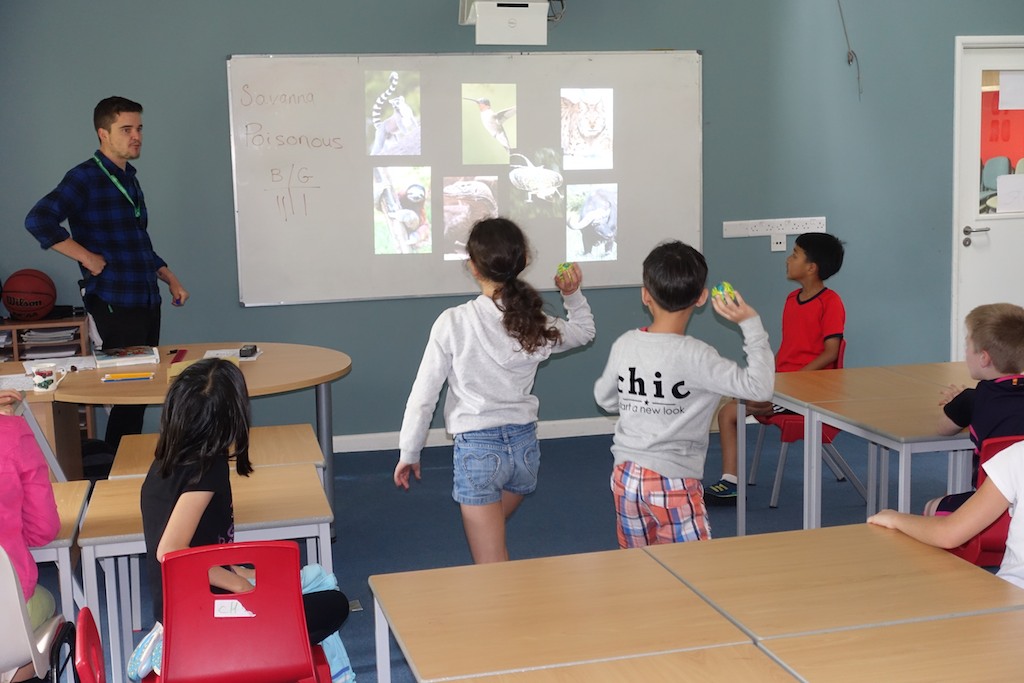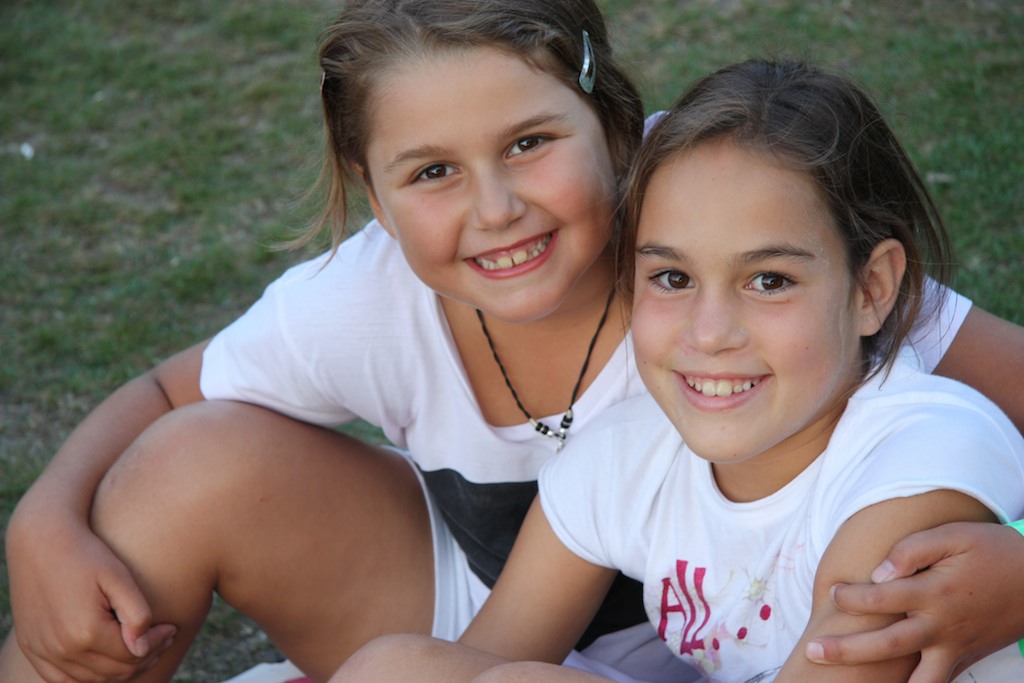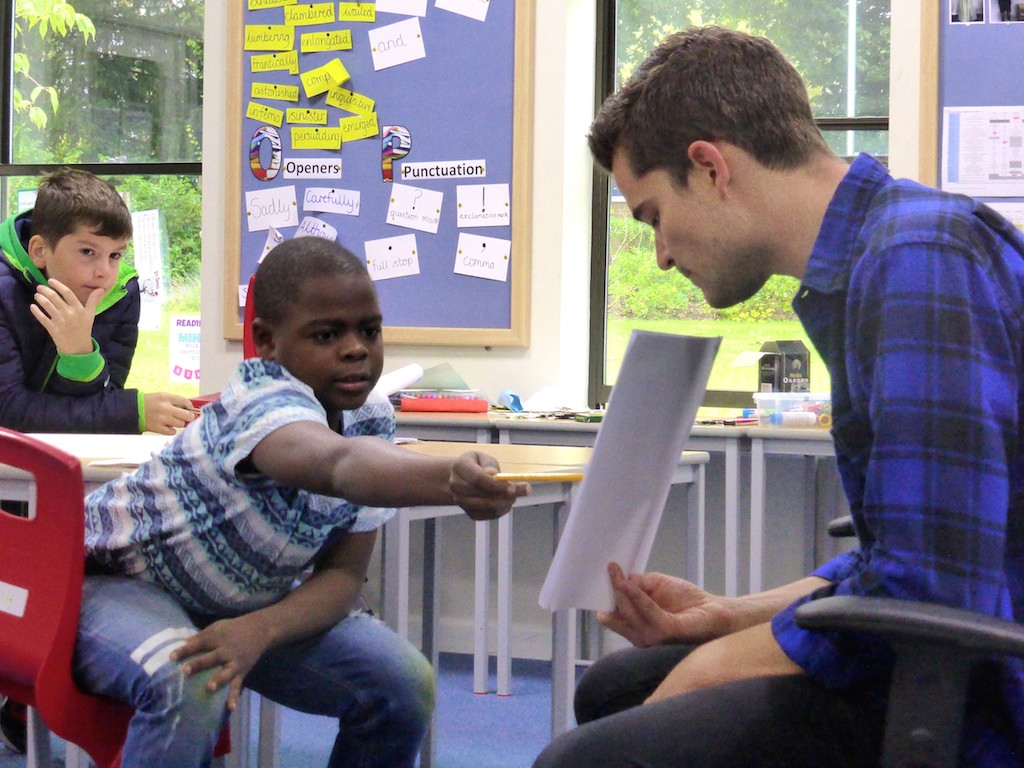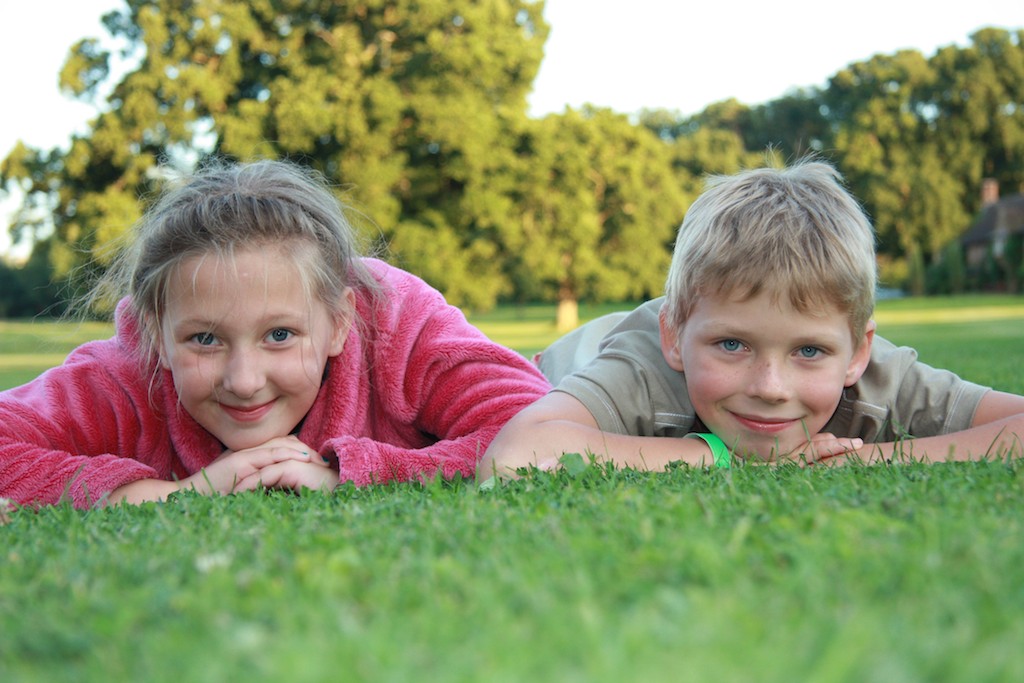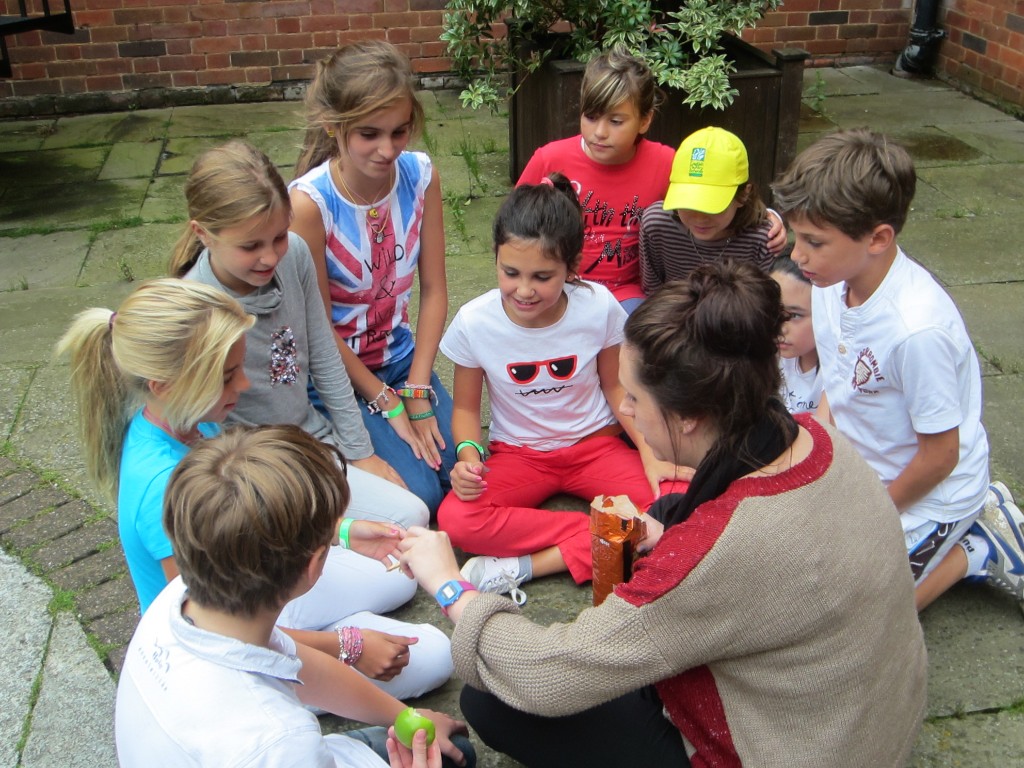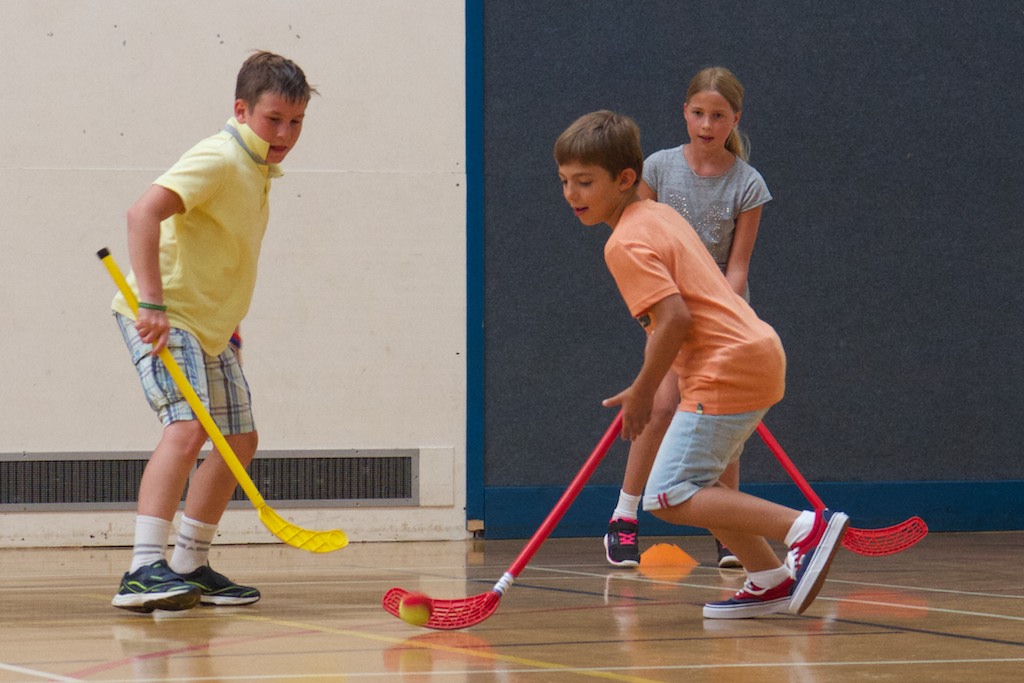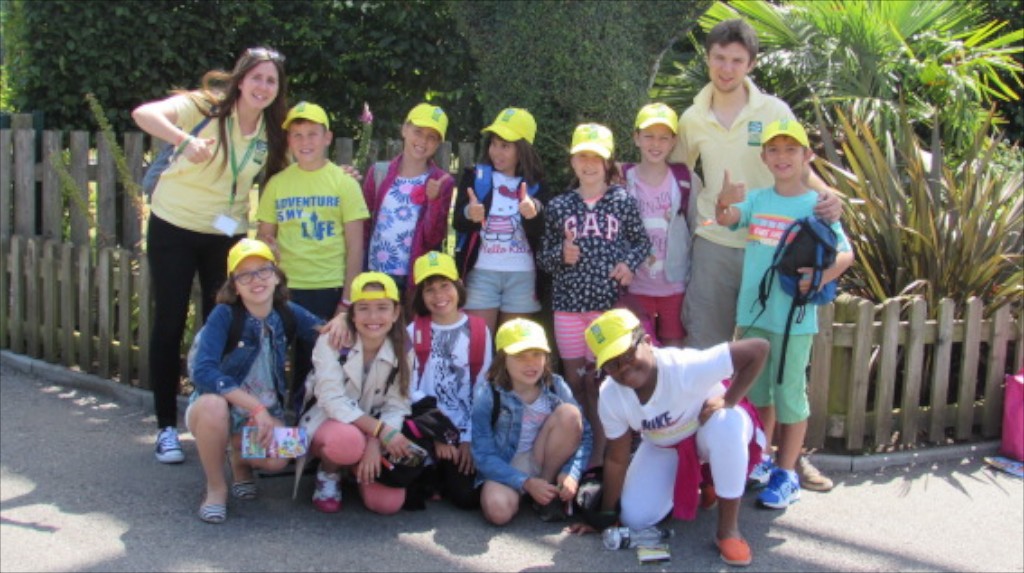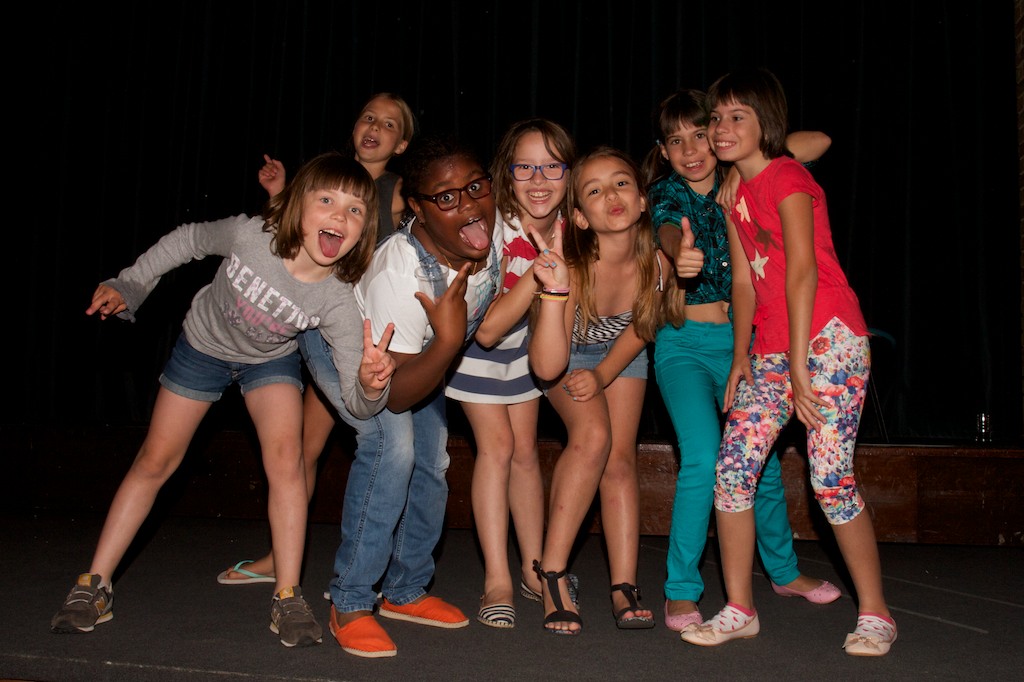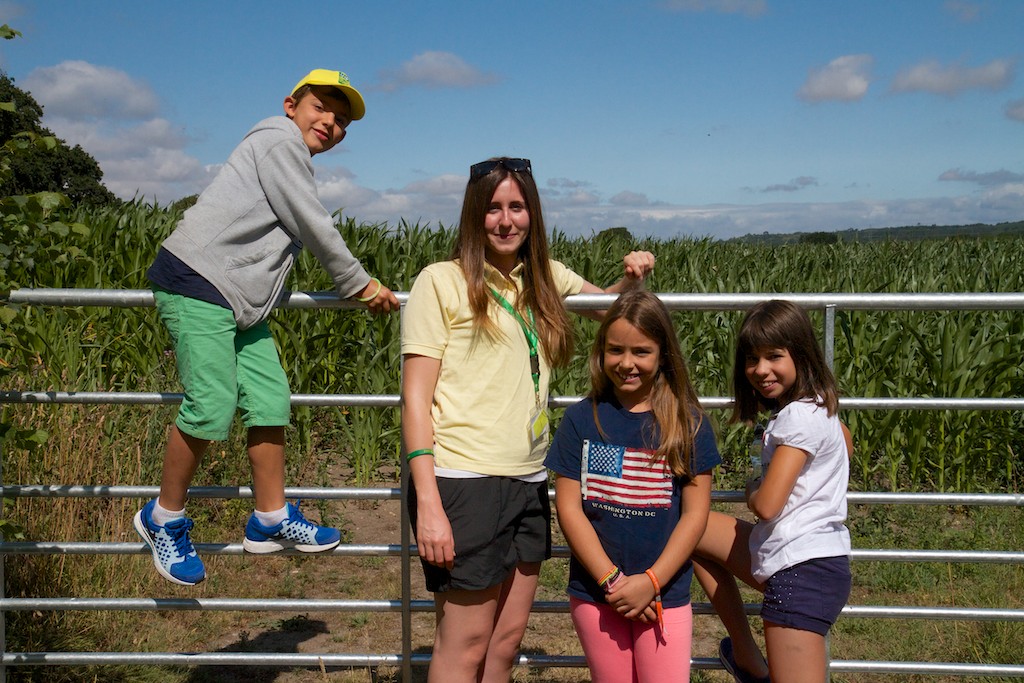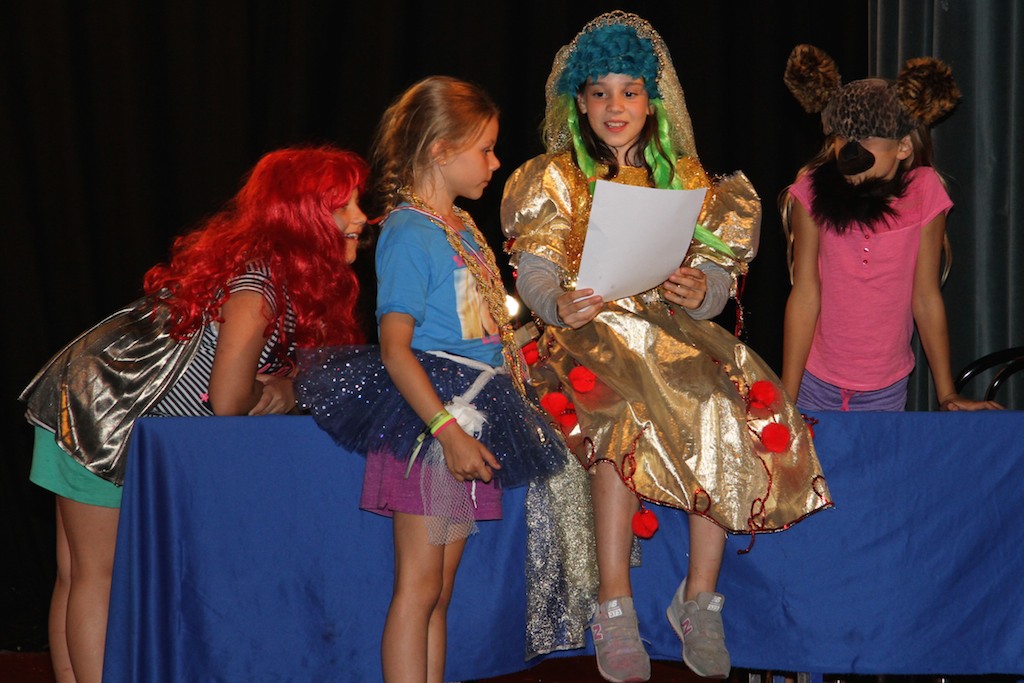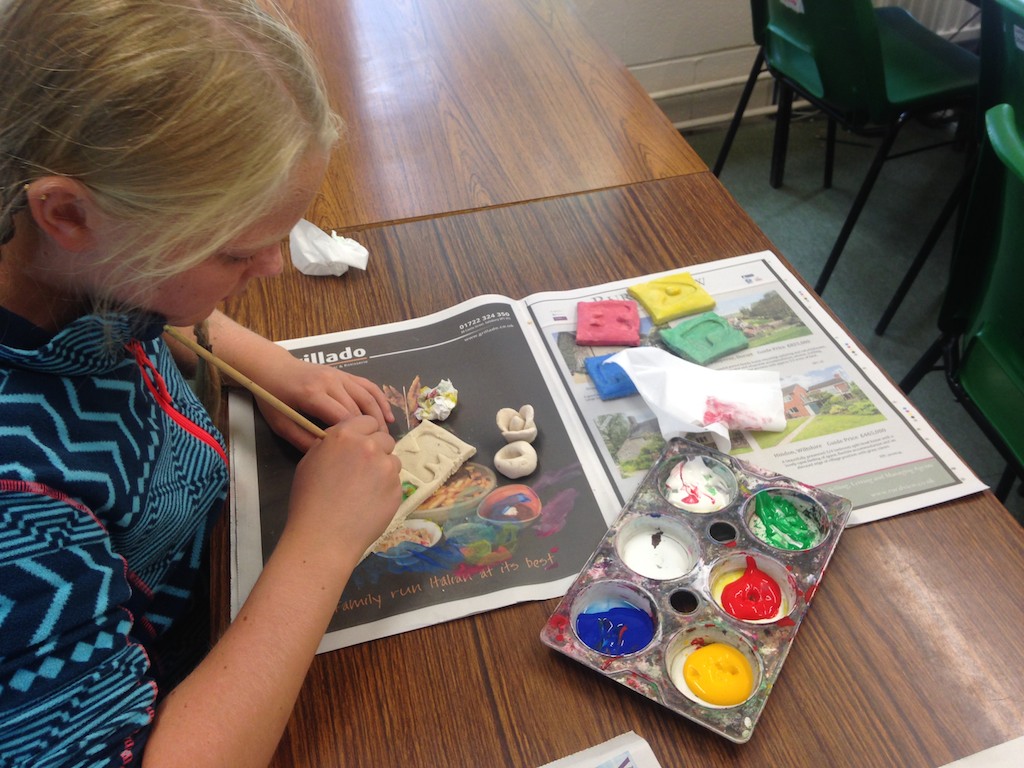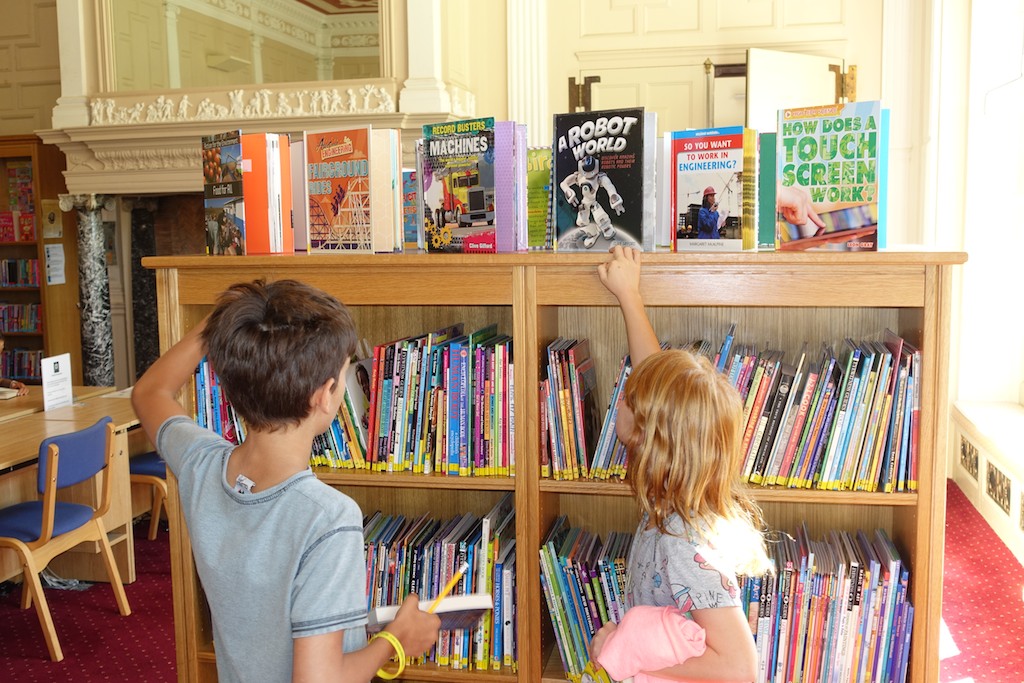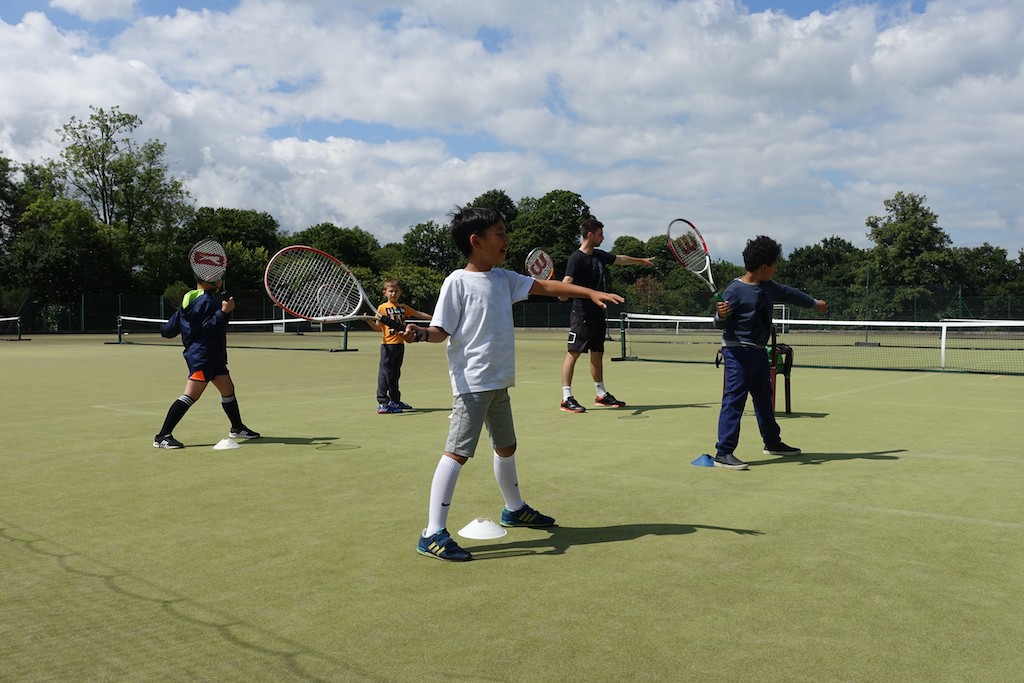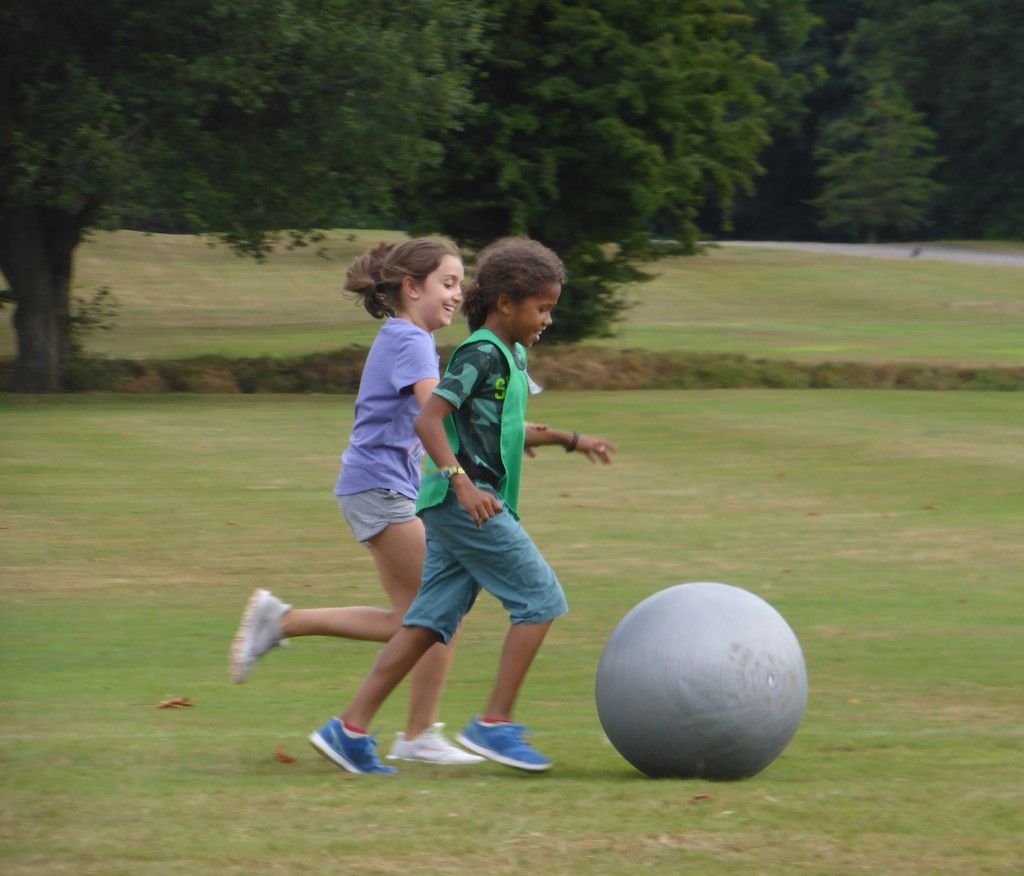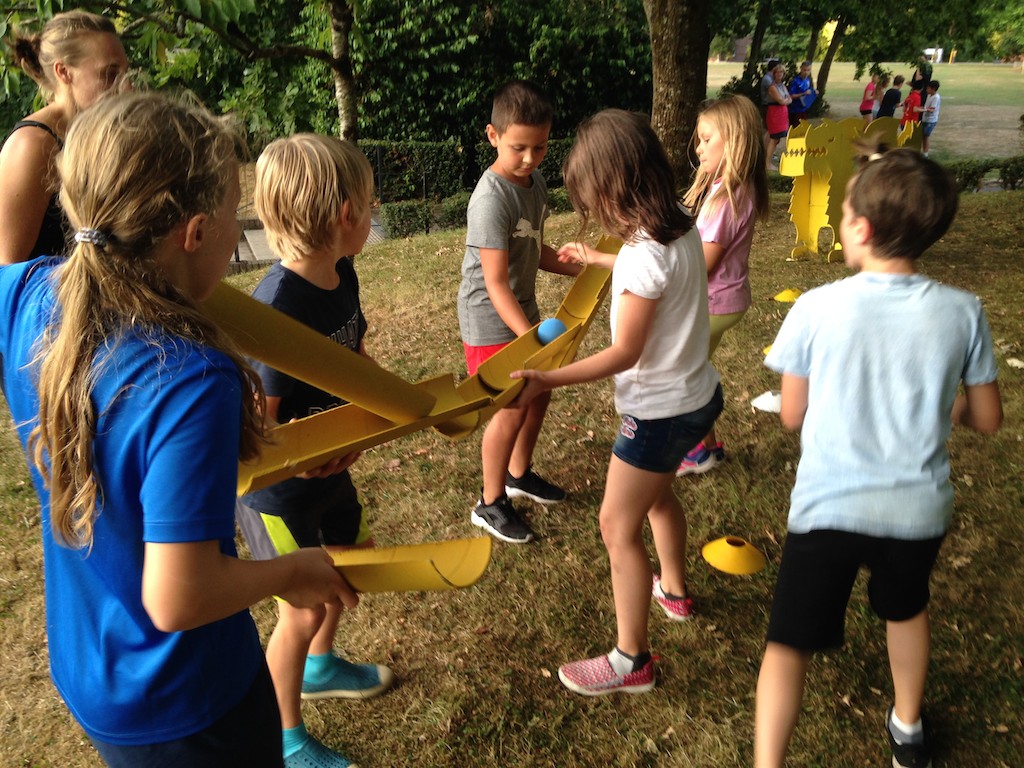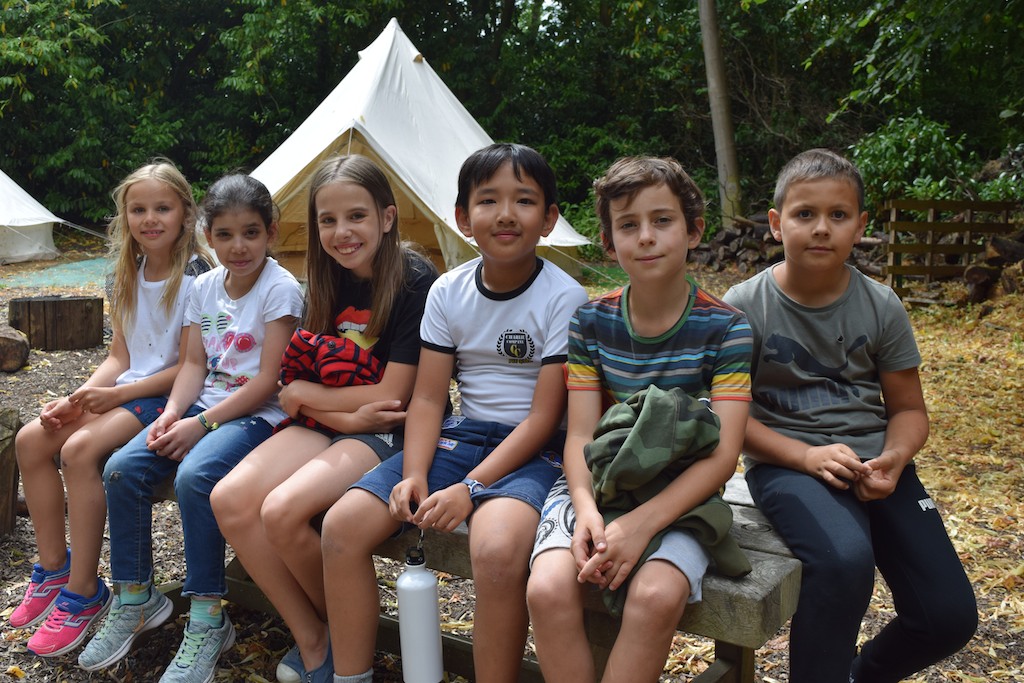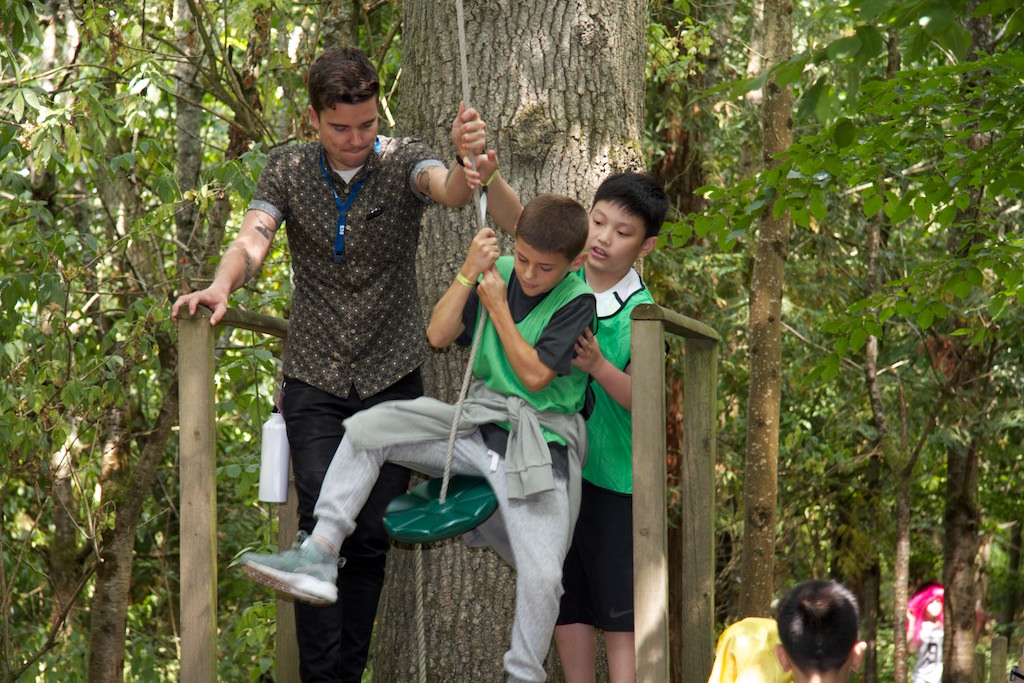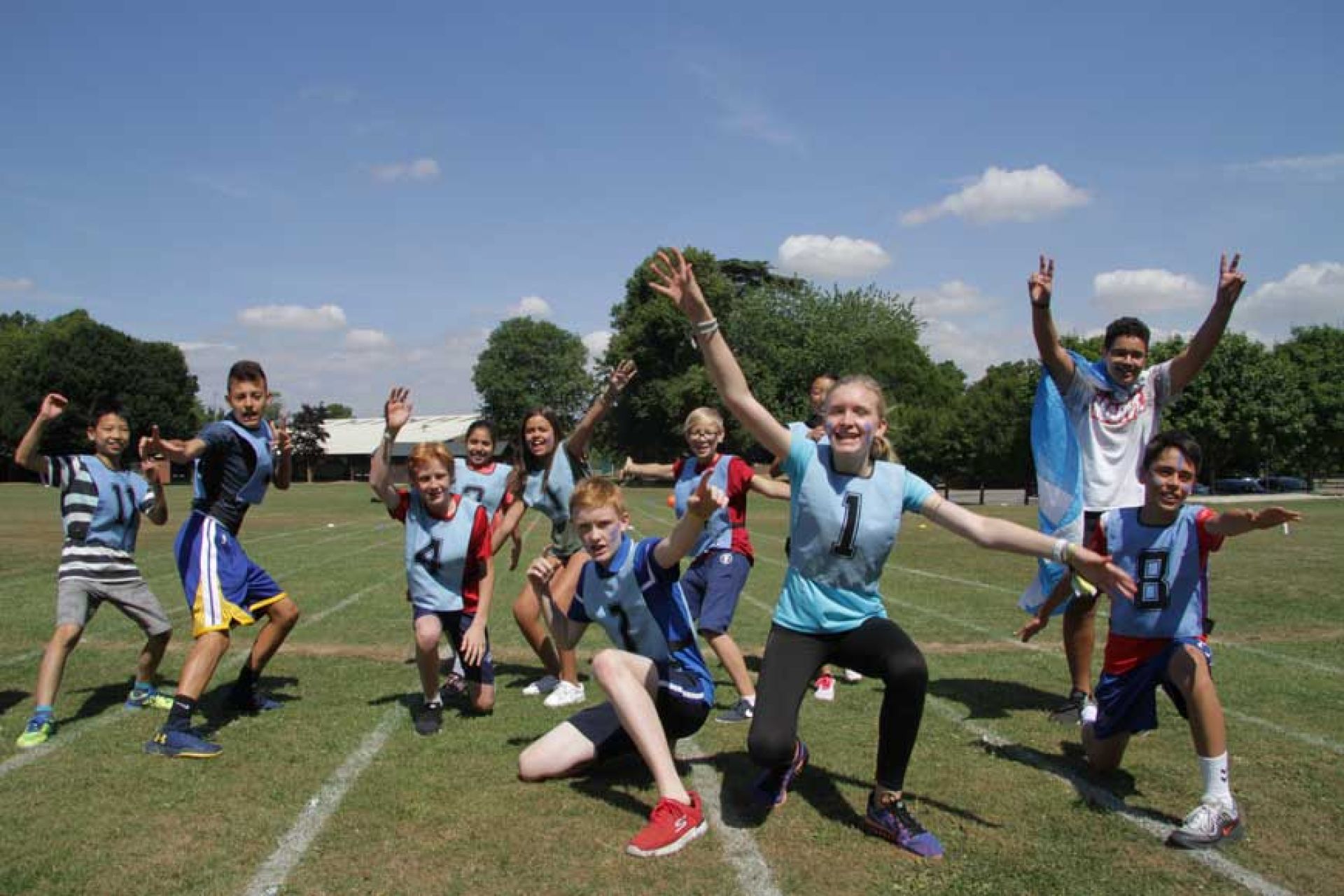 11 - 14 year olds
There is a maximum of 80 children in this age group with no more than 5 boys and 5 girls who share the same mother tongue. There is a staff to student ratio of 1:6.
Boys aged 11 - 14 live in their own section of the main school building, The Mansion. They are accommodated in comfortable bedrooms of 4 - 6 pupils of similar ages and different nationalities. This sociable arrangement helps them to mix, make new friends and speak English together.
Girls aged 11 - 14 live in a separate modern building in the school grounds. Each girl has a single study bedroom complete with hand-basin, desk and wardrobe. A sliding partition can be removed to create a double room for those who wish.
There are comfortable relaxation areas in each building and house parents to provide supervision and support. The pupils are encouraged to keep their bedrooms tidy, to wash and change their clothes regularly and to develop punctuality and independence through the daily routine.
You can find a sample weekly programme for this age group here
For dates and prices or to check availability please see here
Pupils in this age group are also welcome to attend our one-week English Adventure Camp after the main course. This provides an opportunity to continue practising and developing English while enjoying character building adventurous activities by the sea.
You can view a video about our summer camps for 11 - 14 year olds below:
Teenagers 14 - 17
This course consists of about 70 pupils, boys and girls aged 14 - 17 from 20 different countries with a staff to student ratio of 1:6. The aim is to provide a balanced programme of lessons, workshops and recreational activities so that teens will improve their English, make new international friendships, make positive personal development and have a great holiday.
Teenagers live in their own modern building in the school grounds with separate accommodation areas for boys and girls and male and female houseparents to provide supervision. Each pupil has a single study bedroom complete with hand basin, desk and wardrobe. There is a large, comfortable relaxation area complete with table tennis, pool tables, a wifi room and a cinema where pupils can enjoy free time together.
There is also some separate accommodation ('The Cottage') in the school grounds that is reserved for the older girls. It has its own kitchen, sitting room and a small garden and offers a measure of independence compared to the pupils in the main building.
The teaching programme for this age group includes educational workshops designed to motivate teenagers by providing real world skills for life. Pupils can choose from workshops such as digital photography, drama, video filming, creating a course journal, grammar and pronunciation, cookery. This enables them to focus on particular interests while continuing to practise and improve their English.
We also offer an optional service called English Focus designed to help pupils identify their linguistic strengths, weaknesses and linguistic aims in order to make the most of their attendance. Further details here.
An optional weekend visit to London is available at extra cost.
You can find a sample weekly programme here
Teenagers are also welcome to join our post-course English through Adventure camp providing a technology-free opportunity to continue developing linguistically and personally while enjoying adventurous activities by the sea. Further information here
View a video about our English summer courses for teenagers here: