English plus sports
summer camp
Learn English, play sports
ECS is a great option for a summer sports camp in England. Everyone on our residential English language course has the chance to try new sports; develop their fitness, physical skills and confidence; learn sporting etiquette; and enjoy team play with new friends from around the world.
Kids and teens don't need to know how to play any of the sports in advance, everything will be explained by our friendly and experienced instructors. It's a great opportunity to try something new!
Port Regis school has excellent sports facilities – great for anyone interested in an English plus sports summer course. There is a heated indoor swimming pool, a large sports hall, extensive sports fields, tennis courts, squash courts, 10-hole golf course and an all-weather pitch for football and hockey. For those with a special interest, we offer extra coaching in golf and tennis.
At ECS we combine English lessons in the morning, with sports, activities and excursions in the afternoon. And every evening there is something fun in our social programme.
Each course we have an ECS Sports Day, where the whole school gets together in four teams to take on long jump, strength challenges and lots of different races. We race 100m, 500m, in a sack, on a space hopper and with an egg and spoon... it's lots of fun! Pupils also manage the music and snacks.
If you don't feel like joining the sports session every afternoon, we also run activities like craft workshops, cookery classes and nature walks.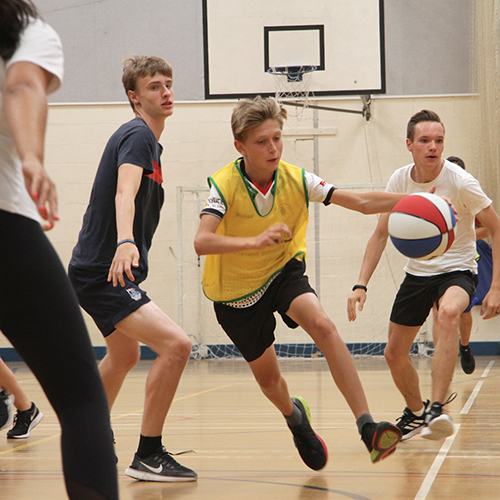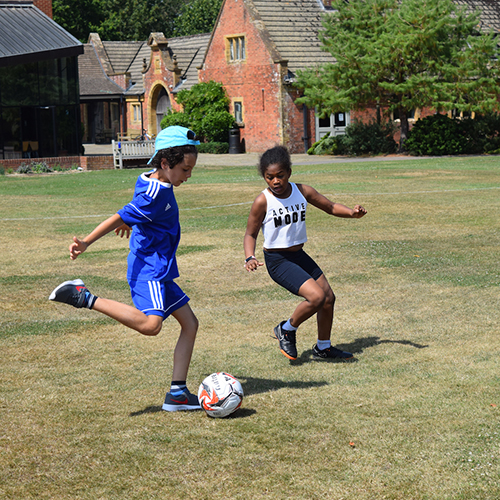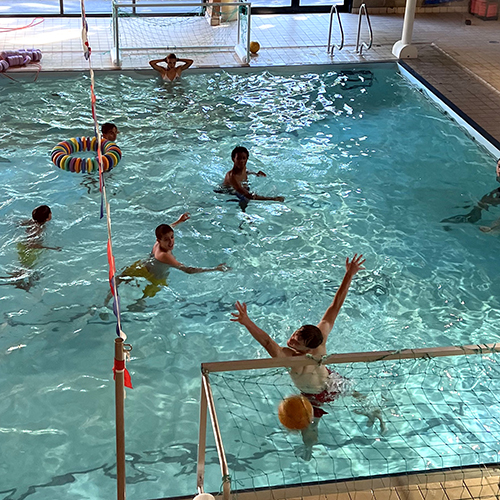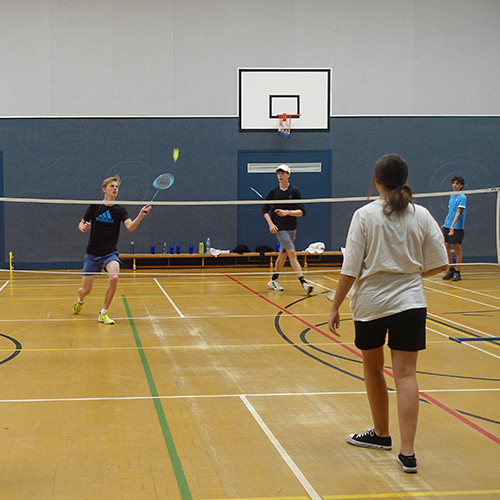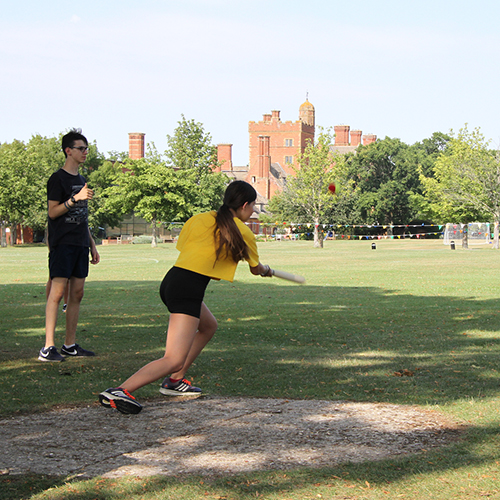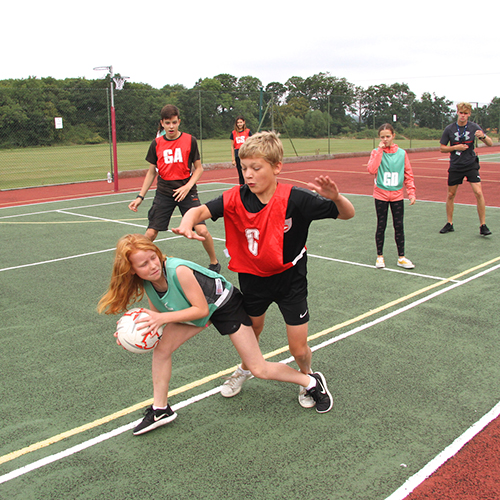 English plus golf and tennis
If you want to learn English and golf or tennis during your summer holidays, you can add special additional coaching to your English summer camp experience.
We offer four hours of lessons each week with a professional coach, so you can boost your skills in golf and tennis during your summer stay at ECS. Lessons are available for all ages and all levels of experience. All equipment is provided and lessons are in small groups of maximum eight people.
If you would like to take both golf and tennis lessons at ECS, you can! You can book one week plus golf and a second week plus tennis. To make the most of your stay and all the activities on offer, we encourage you to join us for the full four weeks. Spend you holidays on a great English and sports summer camp in England!
If you have any questions, send us an email. Or, if you are ready to book, find dates and prices here.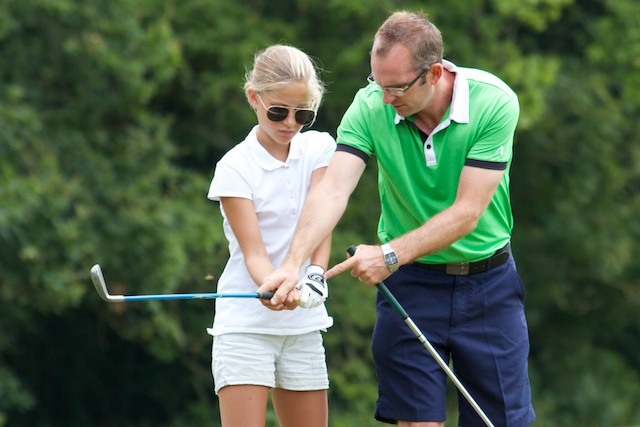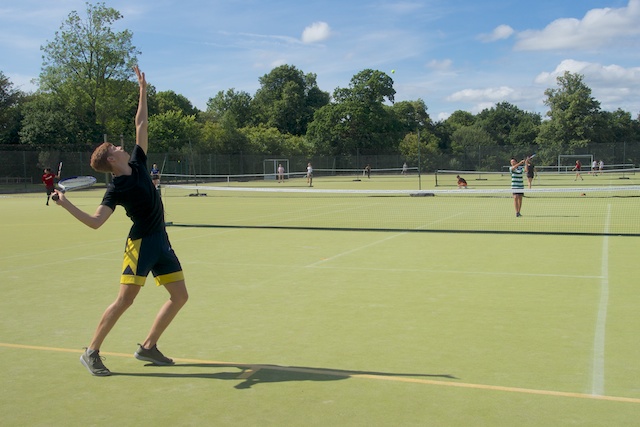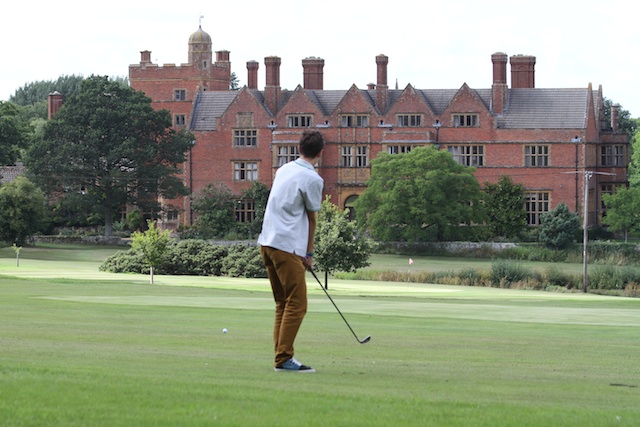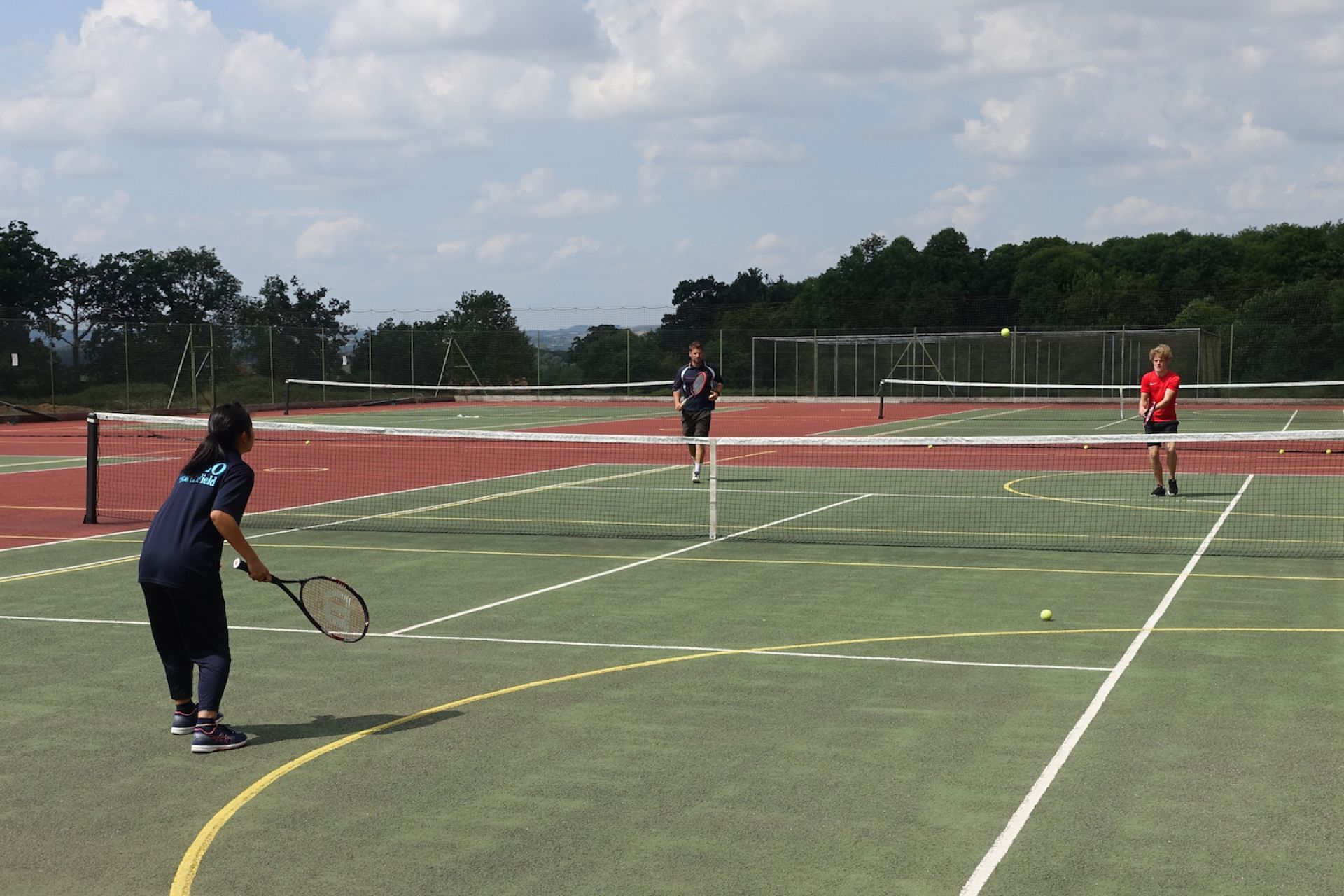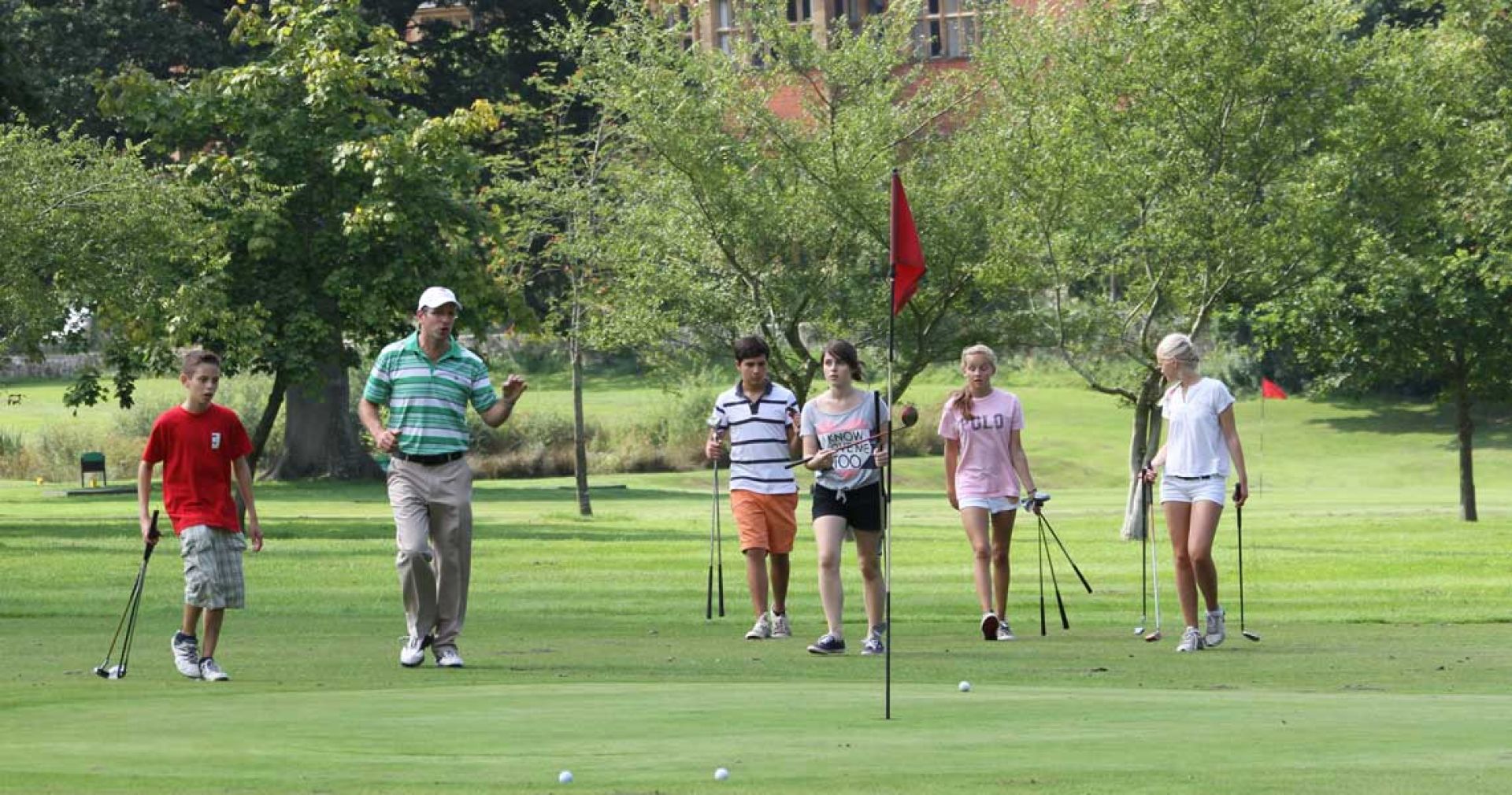 Our sports programme
At ECS we play sports on Monday, Tuesday, Thursday and Friday afternoons. On Wednesday afternoons and on weekends we go on trips to the beach, towns and other sites.
Each sports afternoon there are two 1-hour sessions with a break for drinks and snacks in between. There are different sports to choose from in each session, see the sample timetable for an example week on our English and sports summer camp.
That means you can play eight different sports on one week - and maybe more if you choose sports in the evening! If you don't get your first choice, we'll offer the same sport another day with your name first on the list.
We focus on offering a variety of sports each week to give pupils the opportunity to have lots of new experiences and skills. But we know there are some favourites - like football - so there is plenty time to play an extra game on the two football pitches after lunch and dinner.
We look forward to welcoming kids and teens on our English summer sports camp in southern England, UK.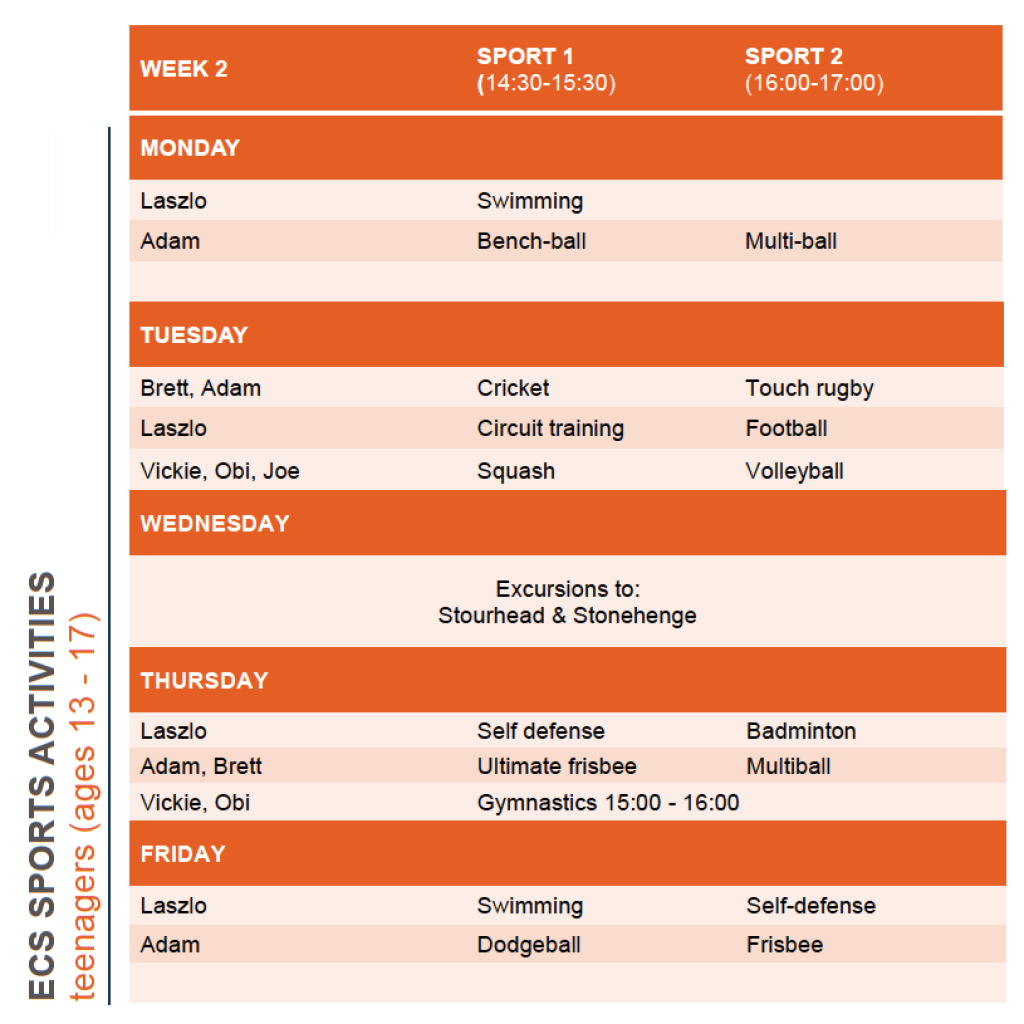 What sports are available at ECS?
Athletics
Aerobics
Badminton
Basketball
Benchball
Cricket
Croquet
Cross-country running

Circuit training
Dance
Dodgeball
Football
Frisbee
Gymnastics
Handball

Karate
Multi-ball
Netball
Orienteering
Rounders
Rugby golf
Squash
Self-defence

Swimming
Table tennis
Touch rugby
Unihoc/ floorball
Volleyball
Water polo
Taking care while having fun
Our pupils are supervised at all times while playing sports at our residential summer camp for kids and teens. To ensure a safe and supportive environment, there are two members of staff present at each sports activity and a further member of the team who circulates around the various sessions to provide additional support if needed. If pupils choose to play a game of football or frisbee in their free time, a member of staff will supervise them then too.
Three of our sports staff are fully qualified in first aid. Each activity taking place has a first aid kit including ice-packs and a two-way radio in case they need assistance. With bicycles available on the campus, we can reach each other very quickly.
The swimming pool is closed unless there is a lifeguard present. When we use it, there is a lifeguard present at the poolside at all times. We have two qualified lifeguards on the sports team as well as a swimming instructor. They are all qualified in first aid around water.
Every child who wants to swim at ECS is tested for their swimming ability on the first day. Then staff and each individual pupil knows how much of the pool they can use. The rules of the pool are explained at the beginning of the course and they are reminded throughout their stay.
Our sports manager has been with ECS for five years - and other members of the team have been with us for over seven years. They know many of our returning students and always look forward to meeting new people, and finding out what sports they enjoy.