Discover our social programme:
games, discos & talent shows
Fun evenings at ECS summer camp
Social activities are arranged every evening for each age group at ECS. Activities are well-designed to help pupils have fun, make new friends, develop confidence and practise their English during our immersive summer camp.
Everyone comes along to our social activities, and joins in as much as they'd like to. And sometimes all ages come together for an extravaganza such as The ECS English Country Fayre and the End of Course Review.
All our activities are flexible and can change depending on the mood of our pupils. If everyone is too full of energy for a movie, for example, we'll pick a sport to play together instead. See some of our common summer camp activities for the evening below.
In our feedback survey, ECS pupils describe the evening social programme as fun, interesting, varied and a great way to make new friends and lots of good memories!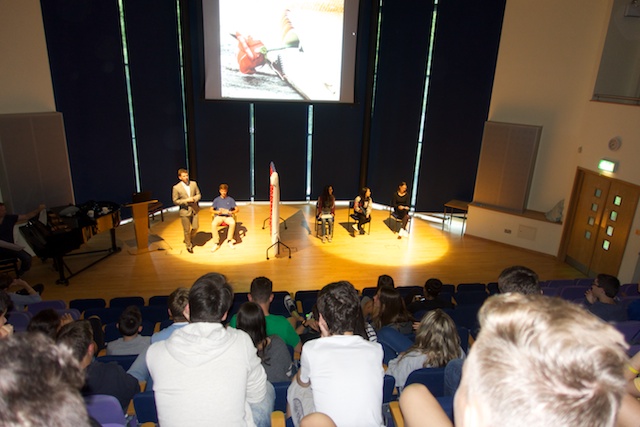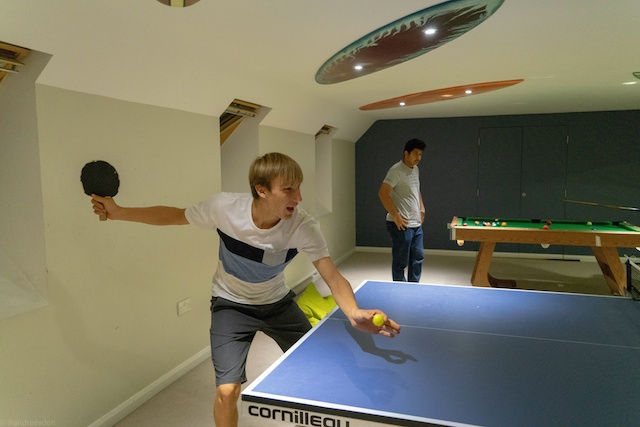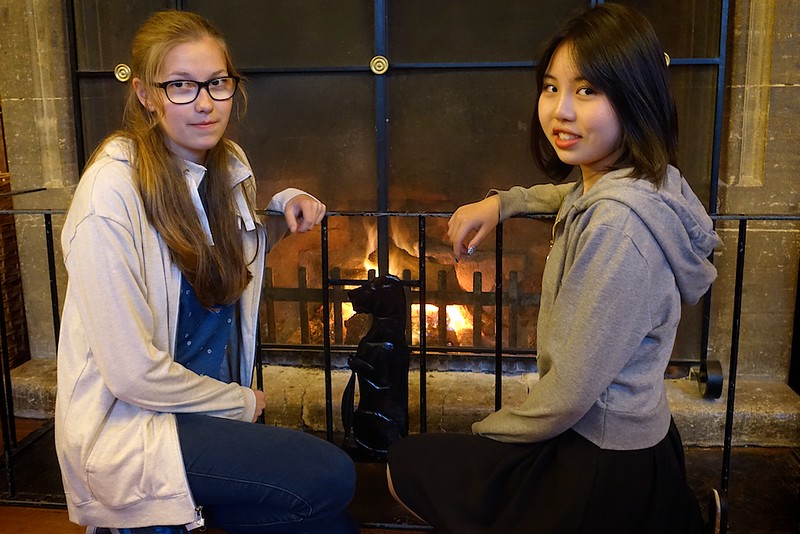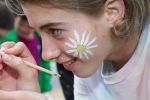 The ECS Country Fayre
Every year we have the ECS Country Fayre - a day for traditional fair ground games like coconut shy, welly wanging, apple bobbing, guess the number of sweets and hook a duck.
As well as games there are activities like palm reading and face painting. Plus delicious treats to try, like the English classic scones and jam, all in the grounds of our English language summer school campus.
The End of Course Review
To end our course every summer, everyone gets together for a great show! Pupils of all ages perform, make costumes, help with the music and directing behind the scenes. We award certificates for notable contributions and achievements.
In groups or on their own, children share something they enjoy, like dancing, singing, playing and instrument, reciting a poem or acting out a scene. There are presentations from each class and some workshops such as drama and photography.
The Review involves all sorts of activities - every year is a little different, reflecting the interests of our student group. But it usually finishes with a musical slideshow showing highlights from the course; memories are made and, with the course drawing to an end. It's not unusual to see a few tears at the end of each summer course!
Social activities for children at ECS
We arrange a variety of fun evening activities for our young pupils during their stay at ECS summer English camp. Games, movie nights and treasure hunts encourage them to develop social and problem solving skills.
These informal and playful activities help them connect with each other, make new friends, work together, negotiate differences and disagreements, and develop their communications skills in English.
The ECS social programme supports valuable and lasting social development, that will help our children and teens navigate social situations and engage well with people in future.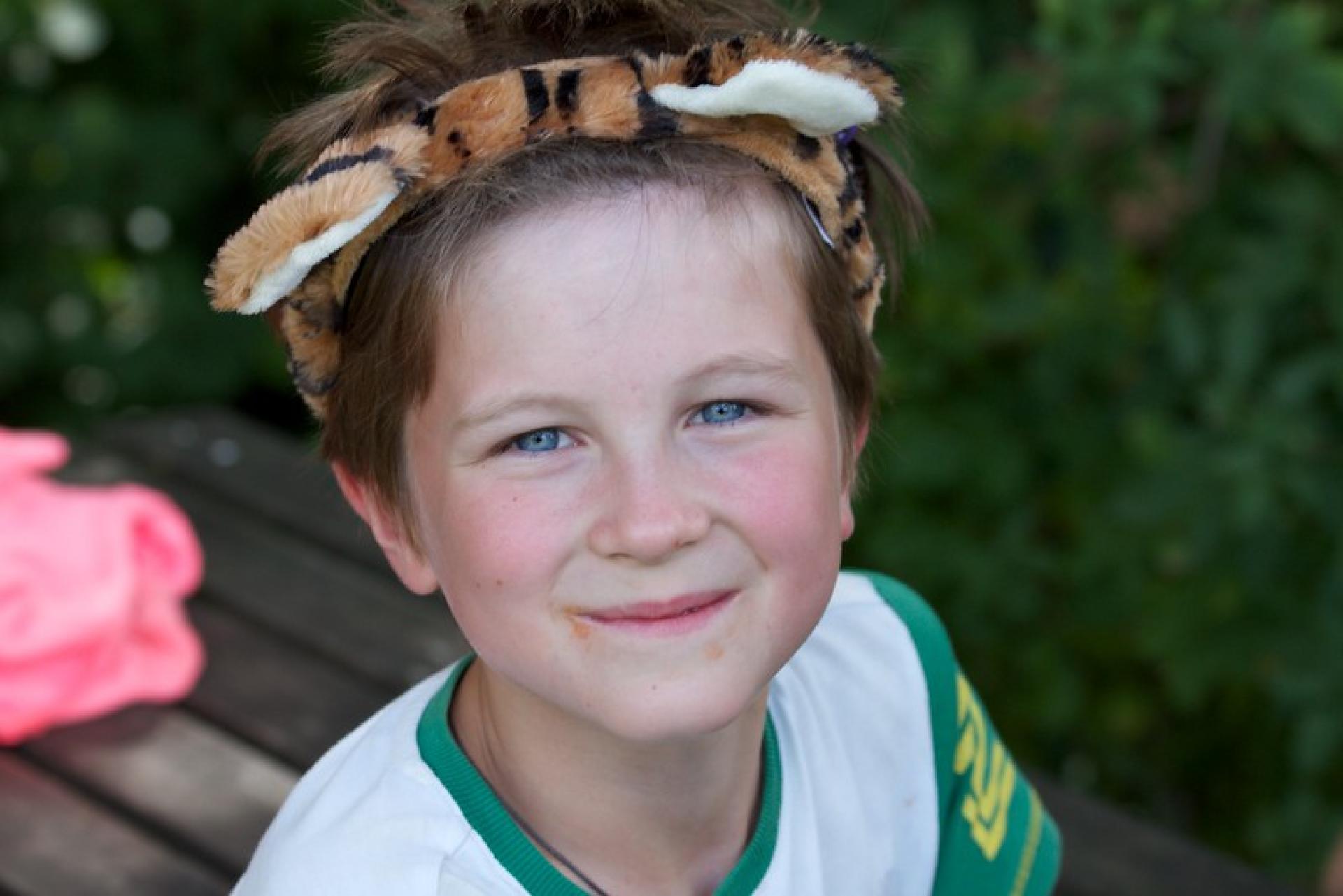 Parachute games
Parachute play is popular with our younger pupils. Walking, skipping and jumping together, they create different shapes and patterns. It's a great for coordination and learning to follow instructions in English.
Disco night
At the end of each week it's time for a party! As well as time to dance with new friends and release energy after a week of learning, we play disco games like musical chairs and do the conga and the macarana together.
After some disco-ing for younger students only, our older pupils join so everyone can dance together before the children head off to bed.
If you're not in the mood for games and dancing, or need a break, there's a games room near the disco for relaxing and playing board games.
Campfire and songs
At ECS we love the outdoors and spending the evening around the campfire is something special. By singing songs and roasting marshmallows together, our pupils connect with each other and their surroundings, as well as learning fire safety.
Quiz night
Which team can answer most questions? On quiz night pupils on our English summer camp form small teams and answer general knowledge questions to win points for their house group!
Obstacle course
Obstacle courses are a great way to develop strength and balance - as well as being a fun challenge! Running an obstacle course helps develop problem solving, coordination, fitness and muscle strength.
Treasure hunts
Whether searching for Bertie the Bear or one of our summer school teachers, treasure hunts are great fun. Pupils work together to solve the English clues hidden around the campus. It is a great game for strengthening communication and helping the pupils to get to know each other.
Silly sports
Most people have tried football - but what about giant football? Pupils have great fun playing a game of football with a giant blow up ball. There are lots of new activities to try when you stay with us for a summer.
Movie night
Relaxing with a good movie is a great way to spend Sunday evening, so our pupils are fresh for lessons again on Monday morning. Our younger pupils will settle down to enjoy an age appropriate movies (PG rating) in the special cinema room.
Social activities for teenagers at ECS
After a day of learning English, playing sports or going on trips, it's time for some social summer camp fun. We arrange social events in the evening. From movie nights to formal dinners to challenges that will have you running around the campus, there is something for everyone.
The social programme varies slightly every year, depending on student interests and staff. But we have a long list of fun, exciting and challenging activities that everyone will love.
Our social games and activities help our teens connect with new friends from around the world, develop interpersonal skills and practise their English. See a selection of our activities below.
99% of teen pupils surveyed say the social programme was 'good' 'very good' or 'excellent'.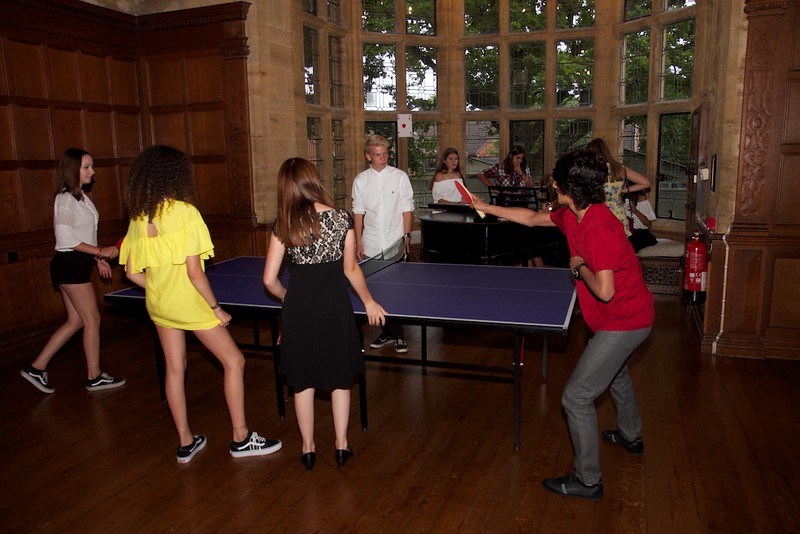 Capture the flag
Capture the flag is a great mixture of outdoors, fitness and fun. The goal is to get the other team's flag back to their own home base without being tagged by someone on the opposing team. With a big, green campus including woods, we have the perfect space for this adventure.
Disco
Every Friday night it's time to dance! After some time with everyone on the course together, our older pupils have a further hour of partying just for teens. It's great fun to sing and dance along to all your favourite songs.
If you're feeling a bit more quiet and chill, or just need a break, there's a games room near the disco for relaxing.
Campfire
There's nothing like a summer's evening around the campfire roasting marshmallows or baking bread over the flames.
Strange sports
Have you ever combined rugby and golf? Or frisbee and golf? How about quidditch (on land!)? We not only like to play sports in the afternoon, but also try some more unusual sports activities in the evening too.
Obstacle course
Test your agility, balance and team skills on the obstacle course. The course runs through the campus woods and team face various challenges like transfering a bucket of water from one end to the other, navigating over and under the various obstacles without losing too much water.
Movie night
By Sunday night everyone is ready to relax with a movie in the evening. Pupils are given a choice of three movies and vote on what they want to watch. Our older pupils watch movies on a large projector in the school's spacious auditorium.
Formal dinner and casino night
Get dressed up in some smart clothes for a special, high class evening! After a formal dinner, we retire to one of the grand rooms at Port Regis to relax, listen to music and try different types of tasty mocktail. Pupils can also join the professional-style photoshoot for a portrait in front of a stately fireplace, grand window or fine sofas. Then the casino starts. Pupils can learn card games like black jack using fake money.
Team challenge
Our social team are always ready with a clever games and challenges for our pupils. In the team challenge you cannot lose your team mates, even while you explore the whole school looking for clues, taking different selfies or hunting for all the pieces of a jigsaw puzzle!
Quiz night
On quiz night all our teens form teams in the main hall, ready to see which group can answer the most questions correctly. The winner will win points for their house, which may help you win a take-out pizza dinner!
Blind date
Have a go at the classic British dating game show - Blind Date. Pupils can volunteer to be the 'blind date' or one of the three people they can choose. Our social leader helps plan questions and the lucky couple win a romantic meal for two!
International evening
We always have a good mix of nationalities at ECS, with lots of exciting cultures, traditions and foods to explore together. In groups, our pupils prepare something about one country in the afternoon and show them that evening.
Relaxation night
Every now and again what we all need is a bit of real relaxation. We set up bean bags outside along with chess, mindful colouring, soft music, small discussion groups, board games. Sometimes we include yoga too.
Pamper night
Our pamper night is a spa-style evening with relaxing music, aromatherapy, dimmed lights and hot towels. There are also face masks, nail polishing and smoothies are served. It's very peaceful!
Taking care
All our social activities are carefully planned to be safe, fun and inclusive. Everyone can join in as much as they'd like to and there are often alternatives if anybody doesn't feel like participating. There are always several members of staff on hand to offer help and support.
Before casino night for our older pupils we discuss the dangers of gambling. We explain the laws and risk of addiction, which can impact mental health and relationships. This is ever more relevant as many digital games now have gambling-style activities such as 'loot boxes'.
Our campfire is highly controlled. Pupils are always supervised by the campfire, where they also learn fire safety. Time by the fire is also an opportunity to practise 'leave no trace' in nature – taking any food wrappers or other litter with them afterwards.
All our activities are risk assessed and staff are always on hand to help students if and when needed. We also have a 24 hour telephone number which will always be answered.