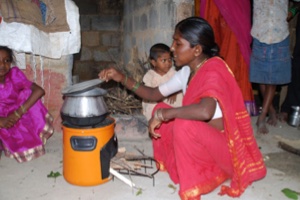 At ECS we care deeply about our pupils and the world they will inhabit in the future.
Most pupils travel to our English Language summer courses by plane. This has an environmental impact which we mitigate by offsetting half the carbon cost of each child's return journey. We invite parents to offset the other half at a cost of around £5 depending on distance and class of travel. The proceeds are donated to CO2 reducing project chosen by pupils and staff.

In 2019 we offset 150 tonnes of CO2 by supporting projects in Uganda, India and China. You can view our 2019 offset certificate here.
We have a number of additional initiatives designed to encourage sustainability and reduce the environmental impact of our courses. You can learn more here.